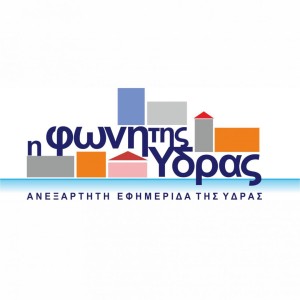 "Foni tis Hydra" is a newspaper of local interest. In addition to the print edition, it maintains an official news portal on the internet with current news.
It is a second generation newspaper and has been published for the last 15 years by Eleni Christodoulou, Journalist and member of the Board. of the Association of Journalists and Magazine Owners (EDIPT).
It was first published in 1981 by the Mathematician – Author Christos Christodoulou and is the longest-running newspaper with an uninterrupted edition for both the Hydra and Saronic data.
Our publication is an institution and tradition in our local community. The content of the newspaper, respecting independent positions and objective approach, includes Hydra news, interviews, folklore, social, culture, sports, youth progress, letters and various topics addressed to the whole family. As a publication it has shaped and influenced all these years our society, as a carrier of knowledge and culture. It is a living cell, absolutely necessary for communication, as the columns are always open for dialogue.
Our publication continues its work with respect, keeping strong the tradition and emphasizing the essence of the news.
The "Voice of Hydra" is sent by post to subscribers and is addressed to 3,000 readers who are from Hydra and friends of our island, living in Hydra and throughout the Attica basin, in cities of the Province and even abroad.
"Voice of Hydra" on line moves in parallel on the internet, informing our readers with current news and events.