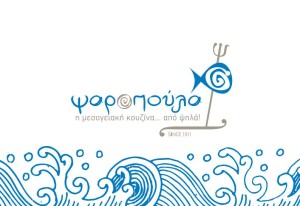 Psaropoula is located near the port of Hydra since 1911. Apart from this summer, you can find us in a new place which offers view to the port and the island. Continuing with respect the tradition and the concept of it's founder, Ilias Tiliakos, we provide fresh fish and the delicious cooked dishes by
Mrs.. Toula, our master chef.
Here, the Greek traditional cuisine comes first, with home-made dishes, a big variety of sea food, and a collection of meat dishes. However, our menu includes many dishes from the Mediterranean cuisine.
Psaropoula hosts events and various social occasions.