The northeastern side of the island, although it has its own paths and aesthetics, has not been included in any race. Worth a walk on the unique sandy beach of the island. In Mandraki bay we can see two small castles since there was the old Venetian port from the 16th century.
Mountain Relay Race 5k – Distance 5km with a positive altitude of 310m.
Elevation Chart

The start will be from the port to the start arch of all races. At this point the second athlete will wait to pick up the baton.
1st part: Distance 1.400 m.
Start from the port. We follow a cobbled path in a northerly direction (unlike all the other races). After 300m we run on a concrete road with a gentle uphill slope. Pay close attention to the 1400m where we will have to leave the cement road going up the stairs to our right (90 degree turn).
2nd part: Distance 900 m.
The uphill steps lead us to a dirt path. We follow it and it is the steepest part of the route. At a distance of 900m we will climb altitude + 150m. until we meet a dirt road
3rd part: Distance 400 m.
On the dirt road turn right and follow it with a gentle uphill slope. It is only 400m and leads us to the windmills. There we will meet the "known" central path of the marathon. Be careful because here we have to turn right, that is, to follow it downhill.
4th part: Distance 1.200 m.
Downhill section with steps initially. Then a dirt path with a gentle slope. Excellent view of the urban fabric of Hydra and the port will compensate us. After 3 downhill maneuvers we cross a stream and go uphill for 50m. The path becomes flat again and finally we descend going through a cluster of cypresses. Finally we meet the cobbled path and here we have to go left
5th part: Distance 1.100m.
Downhill cobblestone path that has a steep slope locally. It requires a little care as some stones are slippery. We cross the main alley of the island until we reach the port. There we will turn right to be led to the arch. Our athlete will be waiting for us to take the baton and do another round.
By clicking HERE or by scanning the following QR Code, athletes can download the route to a gps file.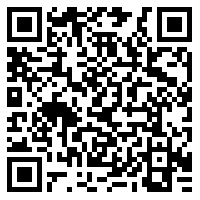 ---
Destination Map